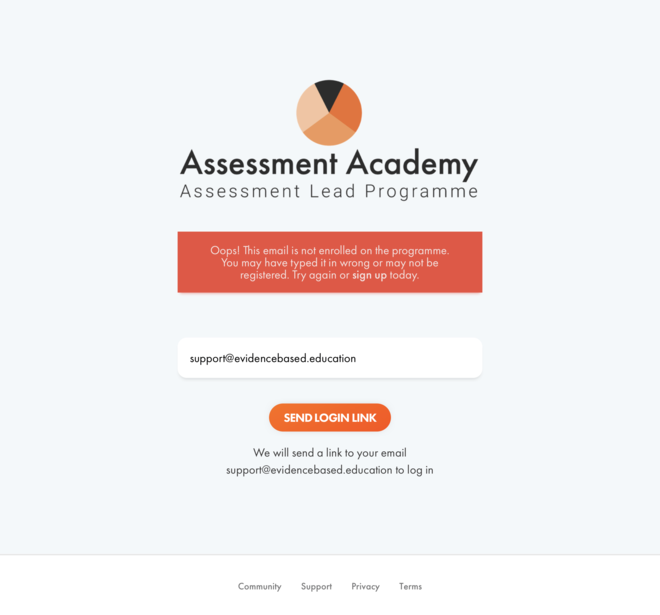 If you enter your email address but receive the above message in red, first of all...
Check that the email has been entered correctly
Then make sure that this is the school email that was used to register your account by your school's point of contact.
If you still receive the message please contact support.